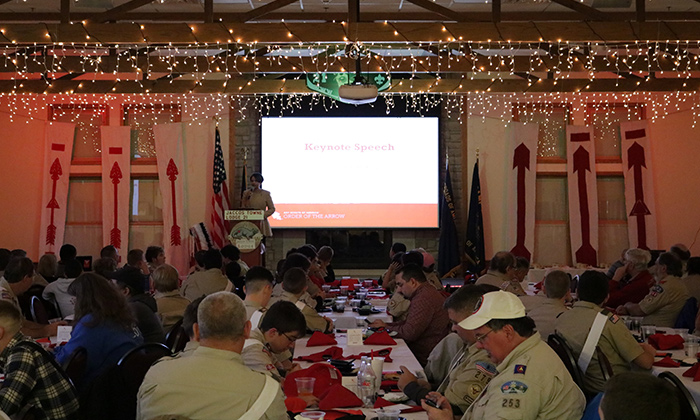 Next Event:
LLD & Lodge Banquet
Join us at Camp Belzer, from December 1–3, for fun, fellowship, and leadership development! We will also be hosting our annual Lodge Banquet on Saturday at 6:00 PM.
Jaccos Towne Lodge, Order of the Arrow
For over 100 years, the Order of the Arrow (OA) has recognized Scouts and Scouters who best exemplify the Scout Oath and Law in their daily lives. This recognition provides encouragement for others to live these ideals as well.
Jaccos Towne Lodge is located within Crossroads of America Council, the largest Boy Scouts of America council in Indiana. The Council—currently serving over 35,000 young people in 26 counties through approximately 1,000 packs, troops, teams, crews, groups, ships, and posts—covers the center of the state from east to west and stretches as far north as Muncie and as far south as Terre Haute.
Stay up to date on everything happening around the Lodge.
Latest Announcements
Click on a story below to view more information on the latest announcements from the Lodge.